From Atelier founder, Karie Bennett:
To all of our Atelier family, friends, and community:
After 40 years as a hairstylist and 25 years as a salon owner, I am ready for one more milestone…starting with an exciting announcement that Anna Johnson will be the new owner of Atelier Studio as of August 1st.
Anna began her Atelier journey 11 years ago, and has built her career and knowledge quickly, holding many roles in and outside of the salon, such as Atelier Master Artist, Education Director, and Aveda haircolor educator. She also received management training from Rob Willis, our GM for the past 11 years.  Being a salon owner has been a dream of Anna's and she worked hard to achieve this milestone for herself, and I couldn't be prouder or more pleased for her and her family to begin this new chapter.
Anna and I share a vision of being of excellent service to our amazing team, our valued guests, and our diverse community.  Her strong educator background will serve our team well, and her energy and creativity will take Atelier to new heights of growth and success for everyone.  I know that the Atelier experience that you've come to know and love will continue to flourish and continually improve under her leadership.  I couldn't have chosen a more perfect successor.  The Atelier team is very happy for her and are excited to work with her in this new chapter of the company.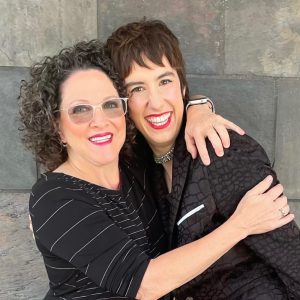 I will remain at Atelier as a hairstylist to my guests through the year,  to help them find their new Atelier artist, to provide transition support, and then I will accomplish one more milestone:  I'll be retiring on Dec. 31, 2022.
I feel completely fulfilled by what my career has created, from giving young hairstylists a strong foundation, to bringing amazing people together, mentoring stylists and salon owners, achieving recognitions that I never imagined, and mostly being of service to my community and to my industry.  I am complete, and my heart is full.
I'll stay busy in many ways, from my volunteer docent role at San Jose's Happy Hollow Zoo, to traveling with my husband Aaron, and tackling the many home projects that I haven't had the time to do.  I feel ready for the next phase of life, and am excited about the new adventures to come.
Thank you for your kind and generous support throughout the years, it has meant the world to me.  My deepest gratitude to everyone who played a part in my journey–from hairstylist to salon owner, and everything in between.  I'll see you all down the road.
It's been a truly beautiful experience. 
Peace and Love to you all.
Positively Yours,
Karie Bennett
Founder, Atelier Salons of the South Bay