Book Online
We LOVE online booking, and we know you do too. It's so easy, just log in and book your cut, color, blowout.
But, if your hair is long, thick, or you are ready to make a HUGE change (which takes more time), you should drop the mouse and pick up the phone. Your hair may take extra time, and online booking may not give your Atelier artist the time they need. You don't want to rush your artist, do you?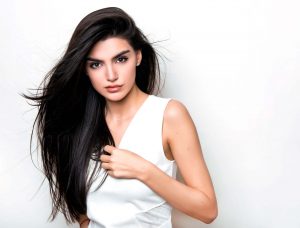 And if your hair is dark, and you want it all over blonde, that isn't an all over color. That is a MAJOR color transformation. Which is why some services aren't even available for online booking. If you're new and want color, we have no way of knowing what your current color situation is, and before we know how long it will take, or how much it will cost, we need to chat and see what your hair looks like now.
We highly recommend you have a consultation in the salon prior to booking the actual appointment. We want to set everyone up for hair success!
FOR ONLINE BOOKINGS
Note that we will need a phone number so we can call to place a credit card on file to guarantee the appointment.
You can cancel your appointment online up to two days in advance. If you need to cancel or reschedule within 48 hours, call us at Atelier Studio: 408-244-4222.
Full payment for services scheduled will be required for all appointments that are rescheduled, canceled, or missed within 24 hours of the original appointment.
LONG HAIR (BELOW SHOULDERS) OR EXTREMELY THICK HAIR REQUIRES MORE TIME.
–
SPECIAL OCCASION HAIR: PLEASE TEXT AN INSPIRATION PHOTO TO US AT 408-244-4222 SO WE KNOW HOW MUCH TIME TO ALLOW.
–
Our stylists can't run over into their next guest's appointment because your hair takes additional time.  Please call to book instead of booking online so you can tell us about your beautiful hair and we can book the appropriate amount of time.
THANK YOU!